Hours & Operations:
Our Adventure Experts are available by phone, email and chat 9am to 5:30pm M-F and we're shipping orders daily.
Our Seattle store is open by appointment only and offering curbside pick-up. Call
1 (800) 491-2926
or email us
sales@Touratech-USA.com
Touratech Aventuro Mod Helmet (Was $749-$849)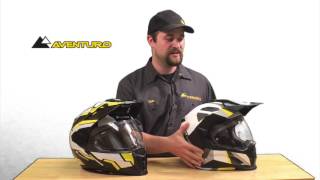 You no longer have to choose between a modular touring helmet and a dual-sport lid. The Aventuro Mod has created the perfect blend of flip-up comfort and convenience with off-road features to inspire your next adventure.The product is a collaboration between Touratech and high-end helmet manufacturer Schuberth.
The signature element of any dirt helmet is the peak visor that helps block the sun as well as protect from tree branches or rocks flying off the tire of another rider. This helmet has a peak that is adjustable with 3 positions, and features a mechanism allowing it to rotate back out-of-the-way when the chin bar is flipped up. Don't worry, it has a memory allowing the peak to return to the correct position when the chin bar is closed. This is a true revolution in adventure helmet technology.
This modular helmet adds to its dirt pedigree with larger ventilation ports for increased airflow and a serviceable filter integrated into the chin bar. At first glance, it appears to be a dirt helmet, but a closer inspection reveals the modular convenience and touring comforts of a high-end touring helmet.
You will clearly see the road through 'Class 1' optics provided with the Pinlock ready shield which can be propped open at 1", 2.5" and 4" settings to boost airflow in stop & go traffic or challenging terrain. Enjoy riding off into the sunset with the integrated sun visor that flips down with the flick of your finger.
The Aventuro Mod has plenty of ventilation, a goggle-strap holder for those days in the dirt, and is set up for an integrated communication system. This helmet is ultra-quiet, very comfortable, and available in 8 vibrant color schemes.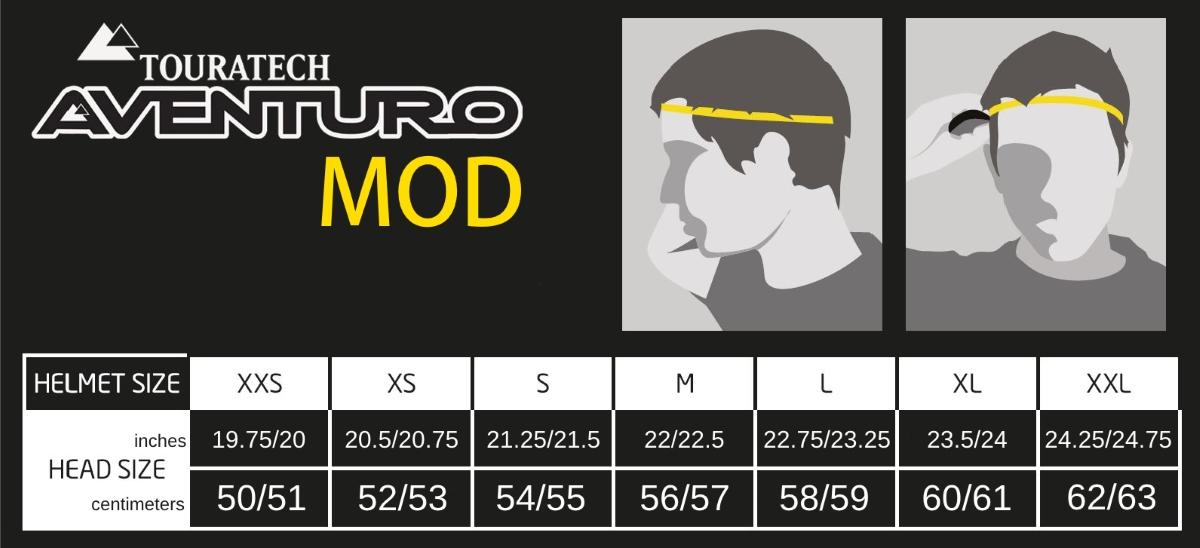 Safe Shopping.
Guaranteed.
Your safe shopping experience is protected by EV SSL certificate technology with 256-bit RSA encryption.
EZ RETURNS.
No Restocking Fees. No Problem.
We want you to be HAPPY. If your order is not everything you dreamed, we'll fix it. Whether it's the wrong size or just not what you wanted, you can return it for a refund. We'll never charge a restocking fee for items returned in new unaltered condition within 60 days. Just return the item and we'll issue a full refund to the original payment method.