Holiday Deals!
Save $100 on Zumo XT GPS Units and $125 on Zumo XT Packages through December 27th. Click
HERE
for more Holiday specials.
Large Sidestand Foot, BMW R1250GS / ADV / R1200GS / ADV, 2013-on (Water Cooled)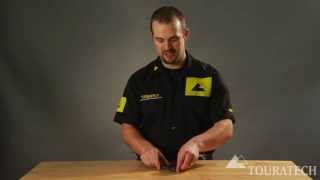 Please consult the diagram below, then select your sidestand foot style from the drop-down menu above. Under the 'Manuals & Documents' section, you can download and print out the .pdf document and compare it to your motorcycle's sidestand foot.
Touratech's Large Sidestand Foot stabilizes your BMW R1250GS, R1200GS or GS Adventure when parked on the side stand. Whether you find yourself parking on grass, gravel, mud or forest soil, the increased surface area of the Touratech Sidestand Foot dramatically improves the stability of the R1250GS or R1200GS making your off-the-beaten-path parking much easier.
The Touratech Large Sidestand Foot is the choice of travelers the world over because of its solid stainless steel construction, well-engineered fit and strong 3-bolt mounting connection. The top clamping plate wraps 360 degrees around the kickstand for the most solid connection to the side stand on the BMW R1200GS or GSA.
The Touratech Large Sidestand Foot installs easily and dramatically improves your parking experience when off pavement with your R1200GS.
Fits BMW R1250GS, R1200GS & Adventure Water Cooled Models only, 2013 and newer. For Oil Cooled R1200GS or Adventure, please order part # 044-3030.
NOTE: Please please look at the graphic below to determine which sidestand foot you have, and which style you will need to order from the drop-down menu above. You can even print out the .pdf file listed under manuals and documents and compare the sheet to your sidestand foot shape.
Type 4 fits Factory Lowered R1250GS / ADV up to 2021. 2022 and newer Factory Low Models have clearance issues with the footpeg and will not fit.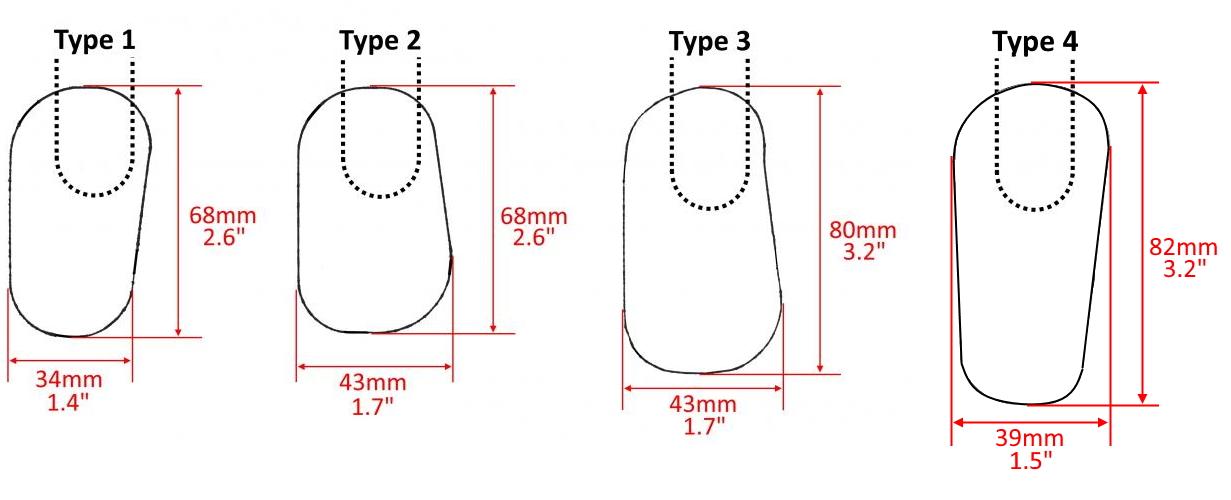 Safe Shopping.
Guaranteed.
Your safe shopping experience is protected by EV SSL certificate technology with 256-bit RSA encryption.
EZ RETURNS.
No Restocking Fees. No Problem.
We want you to be HAPPY. If your order is not everything you dreamed, we'll fix it. Whether it's the wrong size or just not what you wanted, you can return it for a refund. We'll never charge a restocking fee for items returned in new unaltered condition within 60 days. Just return the item and we'll issue a full refund to the original payment method.